Meet and connect in the Osaka Bay Area. Large event space.
ATC is a large commercial complex in the Osaka Bay Area.
The facility, which can be accessed from the main areas of Osaka,
has a wide variety of event places that can be used for various purposes
such as exhibitions, conventions, and symposiums.

Venue space can be selected according to the purpose
There is a large hall on the B2F (Basement 2nd Floor) that can accommodate up to 3,600 people, one of the largest in West Japan, and five venues with a total area of about 7,000 square meters.
On the 6th floor, there are 12 conference rooms, large and small, equipped with necessary fixtures according to the purpose of use. You can choose the venue that best suits your event size and capacity.
| | A Hall | B Hall | C Hall | D Hall | E Hall |
| --- | --- | --- | --- | --- | --- |
| Exhibition area | 2,900m2, When divide (Large)1,600m2 (Small)1,300m2 | 1,130m2 | 1,000m2 ※Including movable wall area (About 100m2) | 270m2 | 250m2 |
| Usage Example School/Theater | A 2500 people/3600 people AL 800 people/1600 people AS 700 people/1400 people | ── | 400 people/900 people | 160 people/250 people | 170 people/340 people |
| Booth (3m×3m) | A 144 booths AL 80 booths AS 64 booths | 49 booths | 41 booths | ── | ── |
| Ceiling height | 8m | 8m | 6.8m | 3m | 3m |
| Floor load | 2t/m2 | 2t/m2 | 2t/m2 | 0.5t/m2 | 0.5t/m2 |
| Floor specification | Carpet tile | Carpet tile | Flooring | Carpet tile | P tile |
| Floor illuminance | 415lx | 385lx | 150〜300lx | 850lx | 980lx |
|  Power supply for event | Single-phase 3-wire 100V 230kVA 3-phase 3-wire 200V 220kVA 〈Baton power supply〉 3-phase 4-wire 100V 140kVA | Single-phase 3-wire 100V 100kVA 3-phase 3-wire 200V 110kVA | Single-phase 3-wire 100V 130kVA 3-phase 3-wire 200V 160kVA | Single-phase 3-wire 100V 80kVA 3-phase 3-wire 200V 60kVA | ── |
|  Utility Box | Electricity: 50 locations, Water supply and drainage: 20 locations, Water supply, drainage and gas 2 locations | Electricity: 12 locations, Water supply and drainage: 10 locations, Water supply/drainage/gas: 2 locations | Electricity: 22 locations Water supply and drainage: 12 locations Water supply/drainage/gas: 2 locations | ── | ── |
<Hall A> 47 for lighting, 4 for art
<Hall D> 2 for art
Picture hooks (load capacity 1t): 20 locations, (load capacity 50kg) 200kg, picture rail: 150kg
<Hall A> 1 room (40m2) can be divided into 3 kome
<Hall C> 3 rooms (30ms+20m2+3m2))
<All halls, waiting room, meeting room>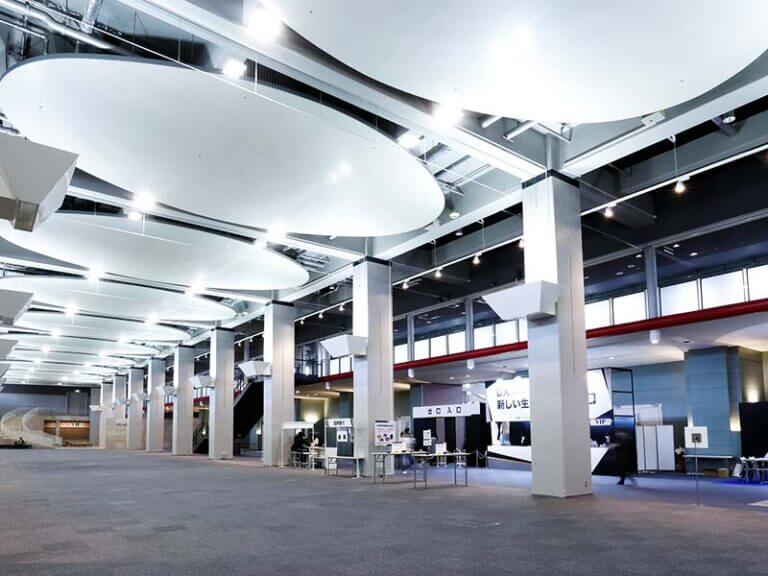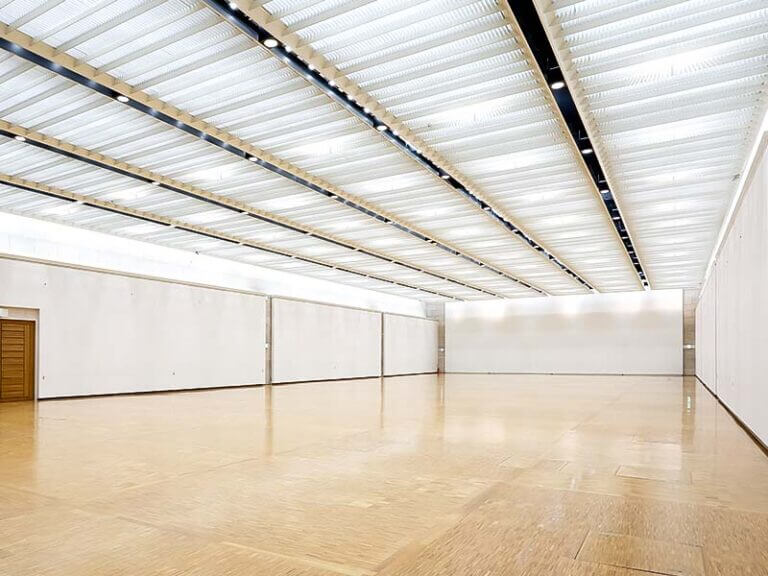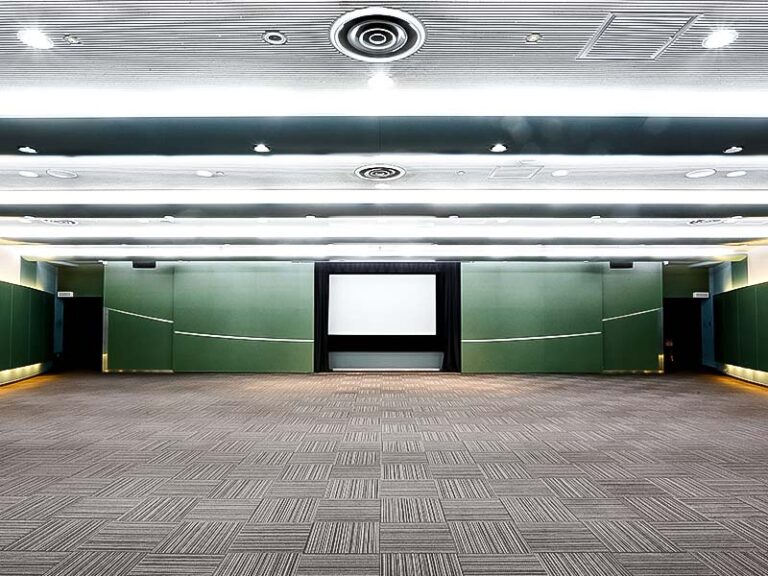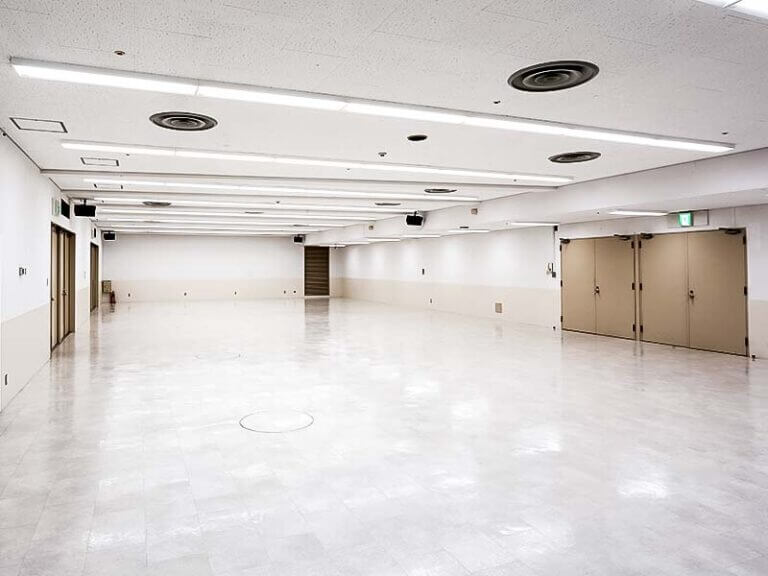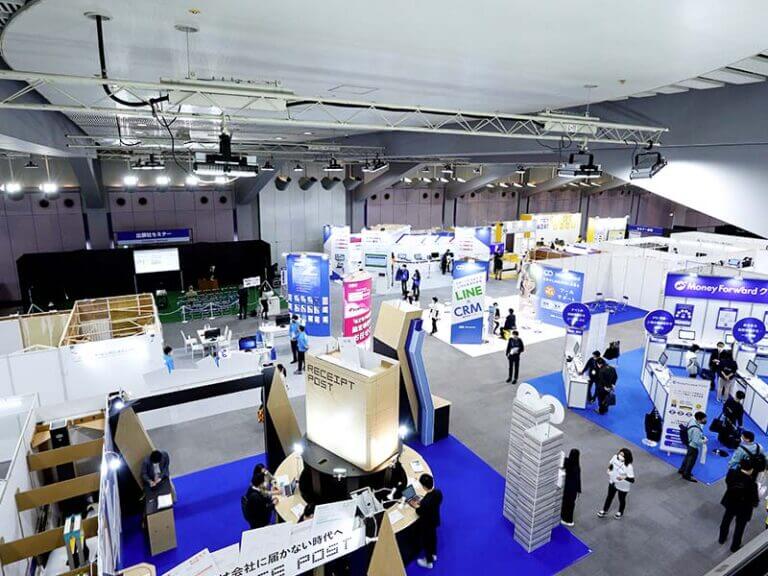 Suitable for various events such as exhibitions and seminars
The large underground hall, which can accommodate a large number of participants, is used not only for international conferences and academic conferences but also for examinations and interviews.
At trade fairs, exhibitions, and sales events, it is possible to create booths that increase the rate of attracting customers by making the most of the space. For presentations, business negotiations, in-house training, etc., please use the conference rooms on the 6th floor that can be selected according to function.
Stable high-speed internet connection
High-speed Wi-Fi that adopts a common authentication infrastructure can always provide stable data communication, even for large-capacity online videos at events, web conferences, and live distributions using 4K resolution.
Even in the unlikely event of fraudulent or criminal activity using public Wi-Fi, individual IDs, and passwords are issued to all users so that they can be traced and security guards against eavesdropping on communication contents.
It is also attractive in that it can be used on a daily basis, is easy to introduce, and is inexpensive.
| | General Wi-Fi service | Carrier Wi-Fi service | Wi-Fi service in ATC Hall |
| --- | --- | --- | --- |
| Login | Log in each time | Varies by service | Automatic login |
| Mobile operator restrictions | None (Available to everyone) | Yes (not available for non-contractors) | None (Available to everyone) |
| Identifying fraudulent users | Impossible | Possible | Possible |
| Eduroam compatible (for students all over the world) | × | × | ○ |
| Cityroam compatible (mainly for travelers from all over the world) | × | × | ○ |
Easy access from central Osaka
If you use public transportation, ATC can be reached in approximately 15 to 18 minutes by Osaka Metro (or JR) or New Tram from central Osaka. A direct limousine bus is also convenient from Kansai International Airport.
In the case of using the expressway, get off at the Nanko North Exit of the Hanshin Expressway Wangan Route, it is right in front of you.
A large parking lot with a total capacity of up to 1,400 cars
Parking lots (charged) for large-scale events are installed in the ITM Building (800 slots),
O's Building (400 slots), and outdoors (200 slots).
The parking of the O's building adjacent to the event hall is very convenient for loading and unloading equipment.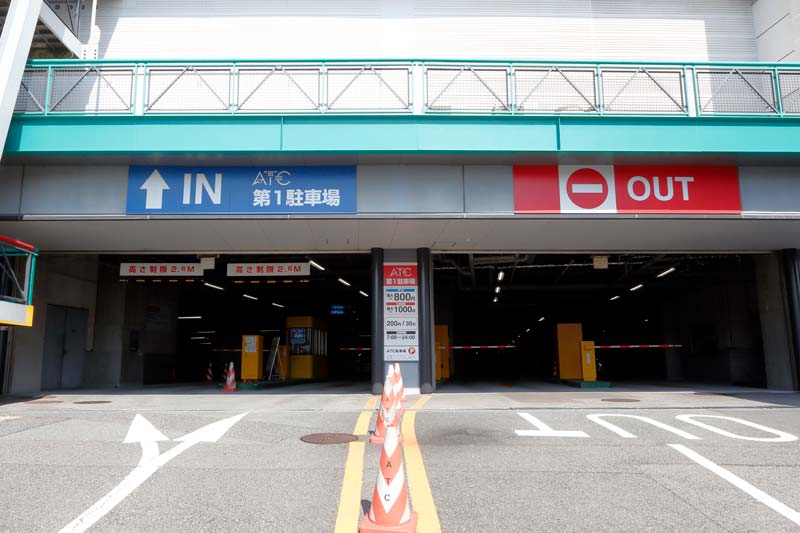 1st parking
About 800 slots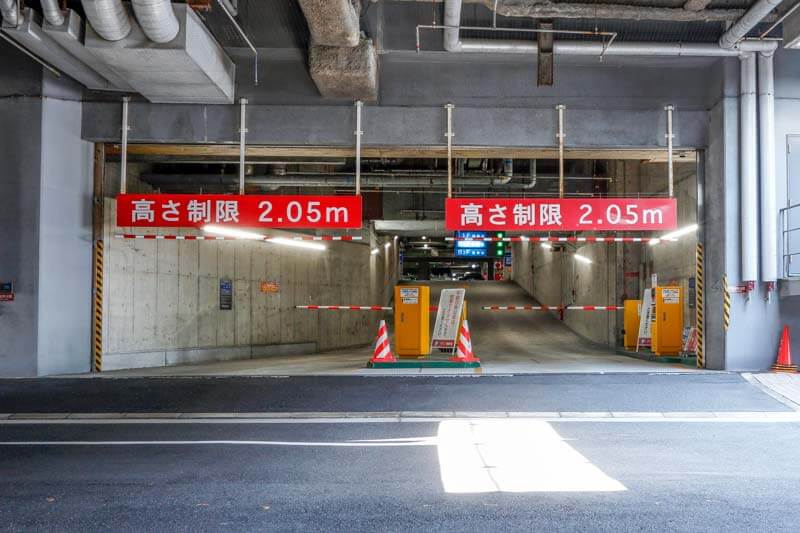 2nd parking
About 400 slots

South parking
About 30 slots

Piloti plaza
About 170 slots
Various facilities support business
Shops and restaurants in ATC support the purchase of equipment necessary for meetings and events, and the multi-copying of materials and meals for participants. Some stores offer catering services to organizers.
In addition, many large hotels
near ATC can provide accommodation for participants.
ATC has received company-wide certification under "Eco Action 21" established by the Ministry of the Environment. Based on its environmental management philosophy and the Sustainable Development Goals (SDGs), the ATC has established its standards of conduct and is engaged in environmental improvement activities. Osaka ATC Green Eco Plaza, a permanent exhibition hall for environmental businesses was established.
The sea-themed events launched by the Expo Subcommittee are making a significant contribution to regional revitalization.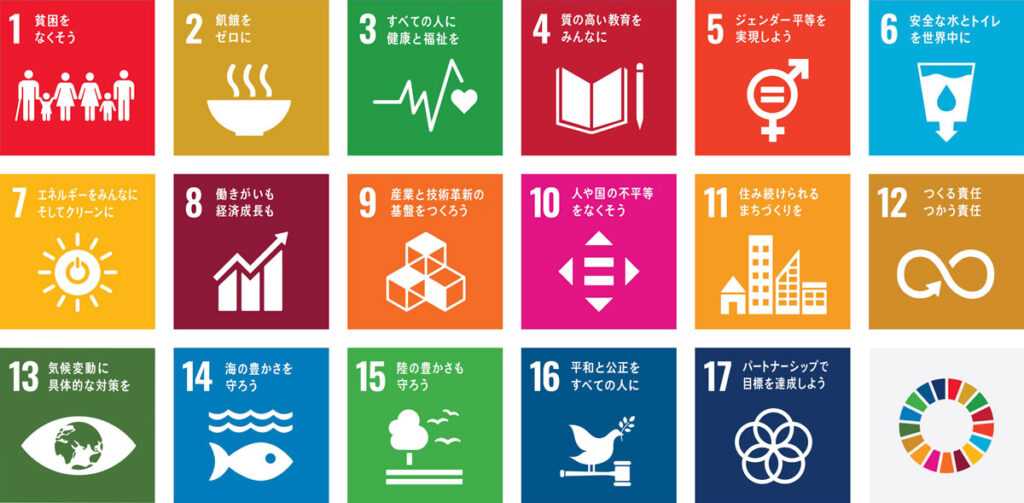 At ATC Hall, we are working on carbon offset, reducing waste carbon and carbon dioxide, geothermal, disaster prevention drills, and cleaning activities.
To solve the problem of global warming based on the Sustainable Development Goals (SDGs) set by the United Nations, all employees are working together to continue various improvement activities to contribute to regional development.
ATC has acquired Eco Action 21, a Japan-specific environmental management system (EMS) formulated by the Ministry of the Environment, in order to demonstrate its stance on proactive environmental conservation measures.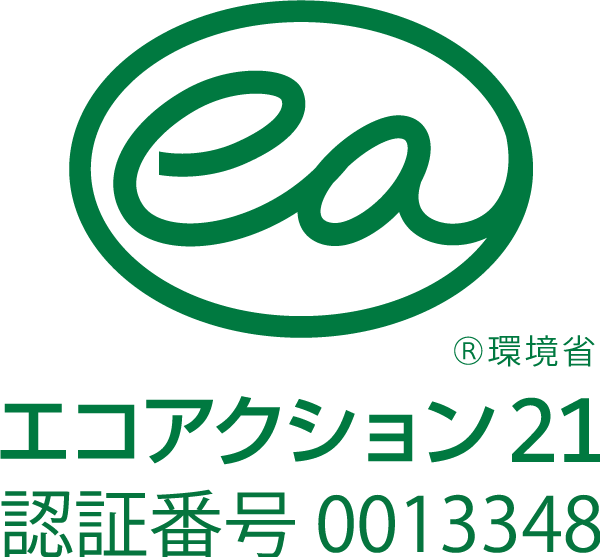 ATC Hall,
through various social contributions and
environmental conservation activities,
aims to make effective use of the limited resources
of the Earth and create a carbon-offset future.
About measures against new coronavirus infection
For those using ATC facilities, we ask for your cooperation in complying with the guidelines of Osaka Prefecture's "Measures to Prevent the Spread of Infection".
We are working to prevent infection by filling in and submitting a checklist consisting of 18 items such as the "Three Cs" and "Rules for Infection Control", and thoroughly notifying visitors and related parties.
Policy to prevent new coronavirus infection at exhibitions
The specific measures taken by the Company
1.Infection prevention measures in various places in the facility
Enforcement of temperature measurement, stop coming to work when fever or feeling unwell
Wear a mask and handwashing
Diligent washing of uniforms
Disinfection of an unspecified number of high-frequency contact points (doorknobs, handrails, elevator buttons, escalator belts)
Disinfection of items shared with others (rest area tables, chairs, benches, etc.)
Adequate ventilation in each facility entrance, hall, passageway, lobby, etc.
Always have soap in the restroom: Discontinue the use of hand dryers and post a sign.
2. Infection prevention measures for workers
The measures request to the Organizer
1. We are requesting the organizers to implement infection prevention measures and the following items based on the guidelines recommended by Osaka Prefecture for infection prevention measures during events.
Thorough control of droplets (wearing a mask and not shouting) Wearing an appropriate mask (preferably non-woven fabric of reliable quality)
Thorough hand washing, hand and facility disinfection Frequent hand washing and thorough hand and facility disinfection, etc.
Thorough ventilation Thorough constant ventilation or frequent ventilation by installing air conditioning equipment in compliance with laws and regulations
Avoiding congestion among visitors Implementation of measures to avoid crowding when entering and exiting (an increase of entrance gates, timed entry, exit, etc.)
Restrictions on eating and drinking Thorough implementation of infection prevention measures when eating and drinking (sufficient measures based on infection prevention measures required for restaurants), etc.
Infection prevention measures for performers, etc. Symptomatic people (those who have symptoms such as fever or cold) refrain from performing or practicing, etc. Thorough health management of performers and staff daily
Determining and managing participants, etc. Ascertaining contact information when purchasing tickets or entering the venue, ascertaining participants using apps, etc., calling attention to prevent infection before and after the event, such as calling for direct and direct return
2. When holding an event with more than 5,000 participants and a capacity rate of more than 50%, formulate an "infection prevention and safety plan" that describes specific infection prevention measures and submit it to Osaka Prefecture.
3. When holding an event that does not require the formulation of an "infection prevention and safety plan" Create an "infection prevention checklist" that describes infection prevention measures, etc., and publish it on the event website, at the venue, etc.